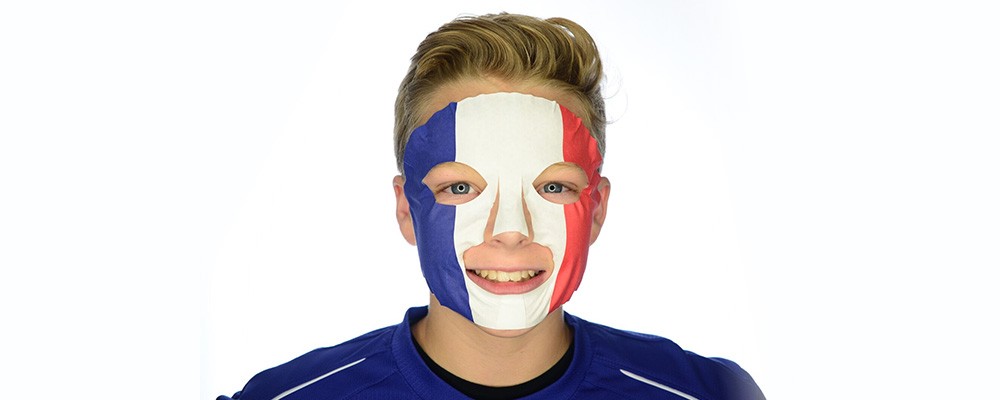 Promotional Printed Materials and Premiums






TCG Sports is your one stop shop for Fan Fun and Unique promotional items. From Noisemakers that gets your stadium loud and on their feet to GameFaces that get your passionate fans seen on the score board during a game night. We can provide unique as well as traditional game day items including bobble heads, T-shirts, hats, etc., at the best possible prices. All items can be customized with your team's imagery, marks and sponsors logos.

Item: "GameFace"
GameFace makes putting on your game-day face paint better than ever! As seen on the hit TV show, Shark Tank, this product is a better way for fans to paint their faces. GameFace is a fun and easy, temporary mask that's a stick & peel, which you can wear right away without the mess of face paint and the discomfort of masks. This product is also hypoallergenic and safe for kids. Perfect for Big games, theme nights and more, GameFace can easily be customizable with team graphics and sponsor logos. The possibilities are endless!!
Item: "Fan Clapper"
A fan clapper is a great way to make a ton of noise while getting the fans out of their seats and pumped up. The 20" x 9", double sided clappers are made from a 14 point paper stock with an aqueous gloss coat to make it really stand out and become a keepsake for your fans. Printed on both sides with the front in full color, having team imagery and the reverse side in black & white to promote ticket sales, tune-ins, team promotions and sponsorships. These are a great and affordable premium for any game to get your fans Rowdy, Loud and Proud behind your team!!